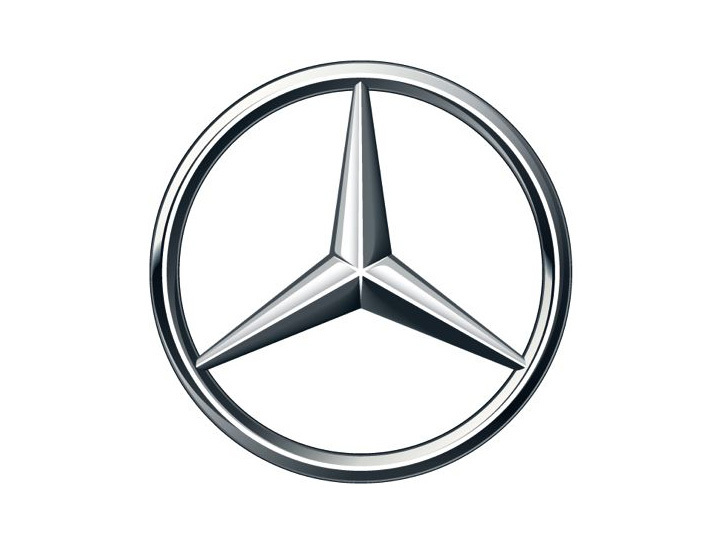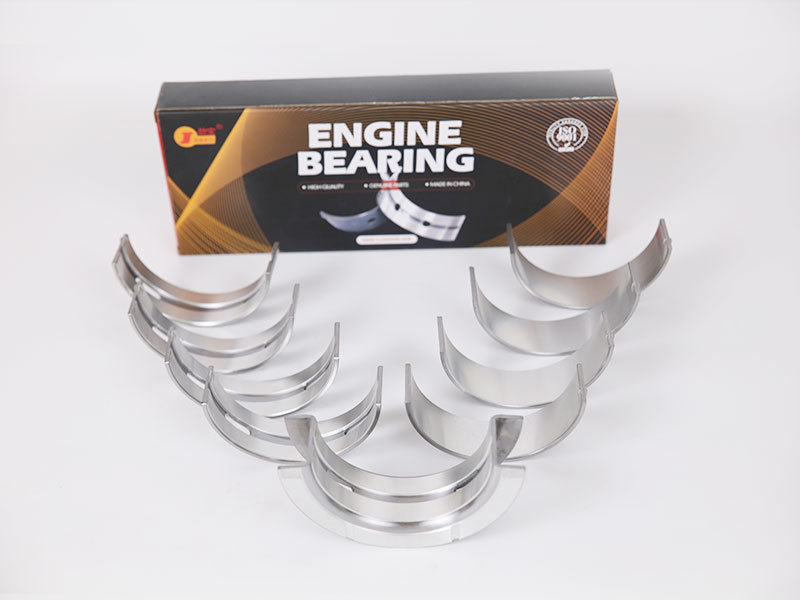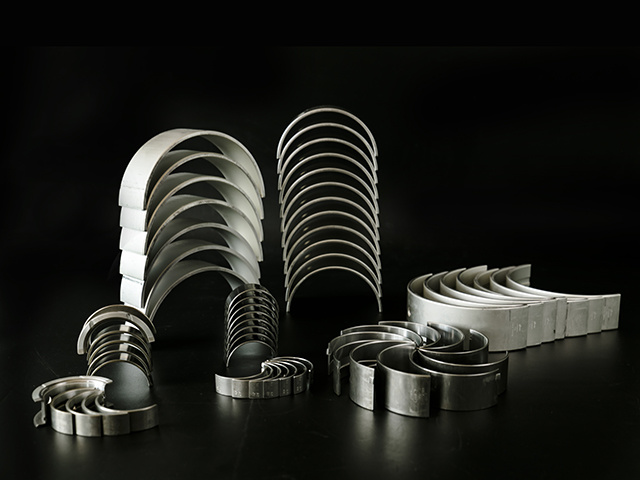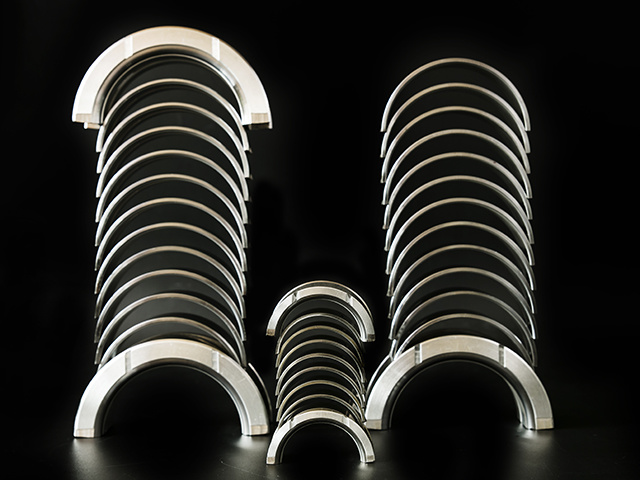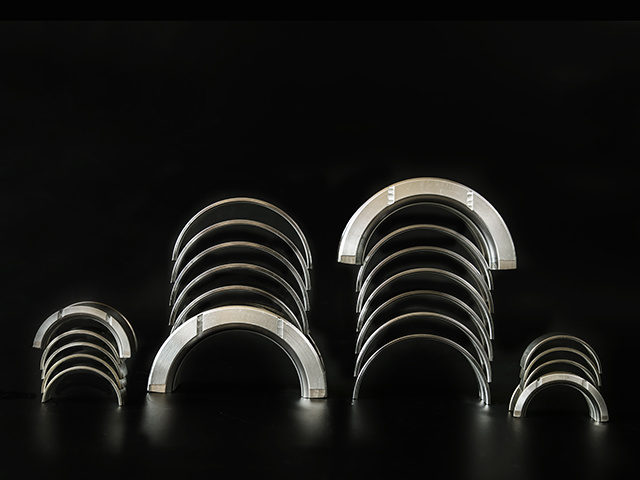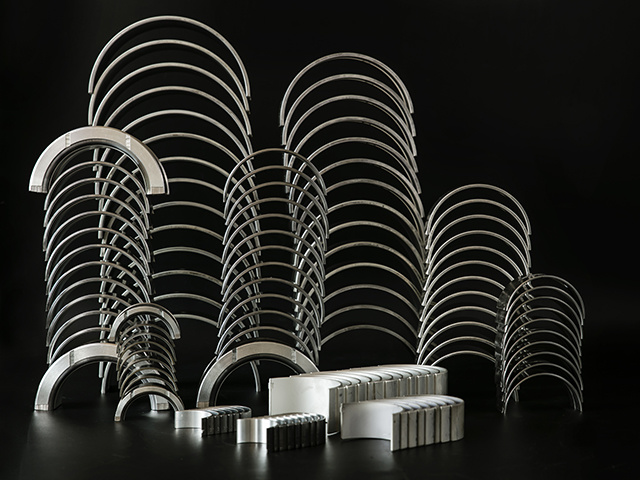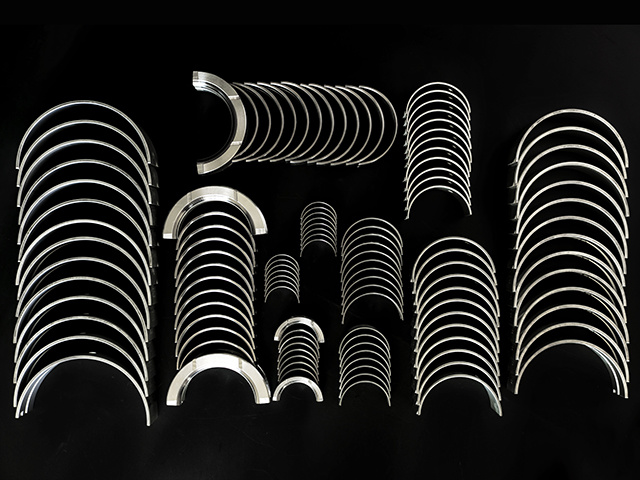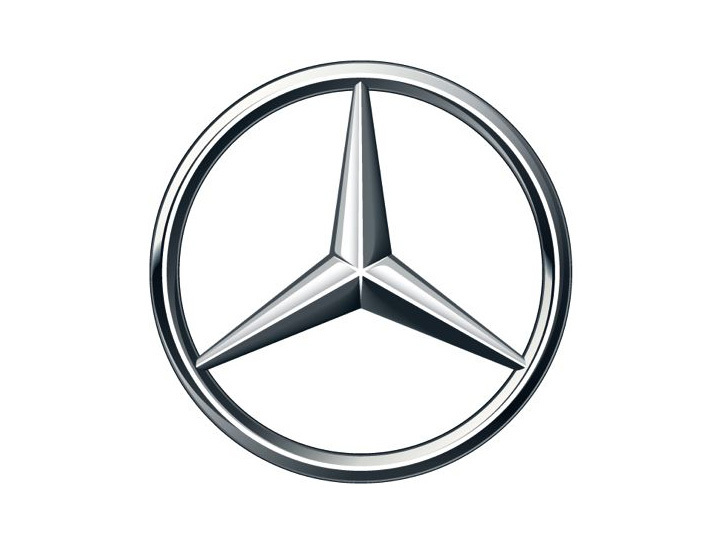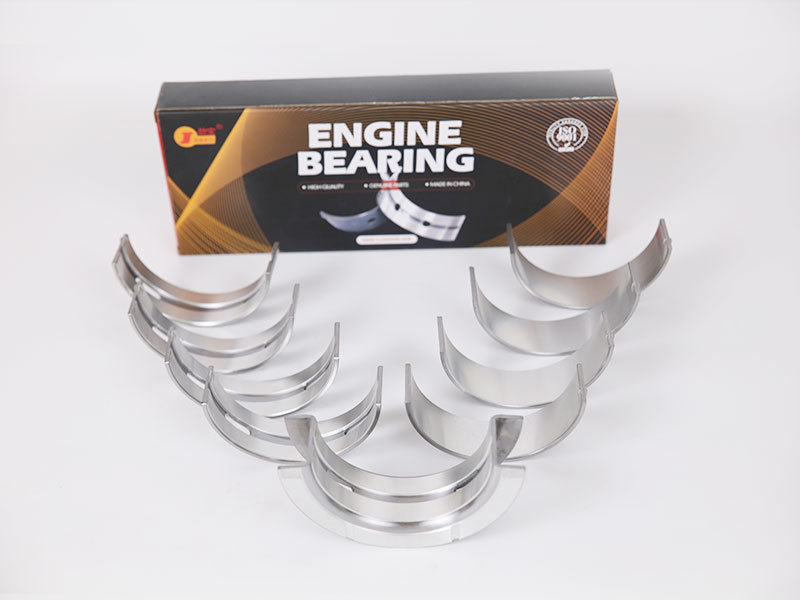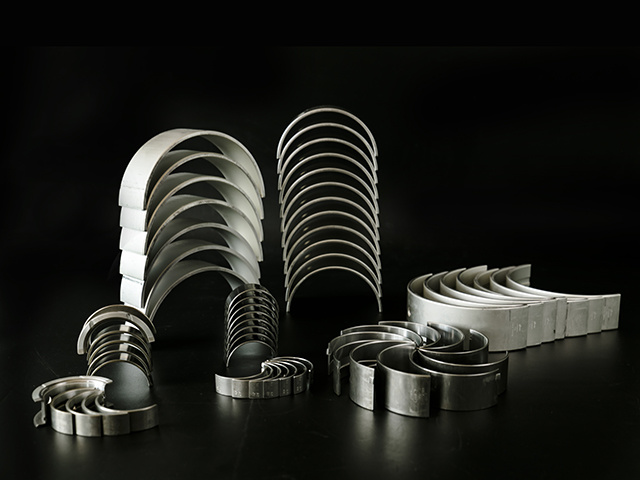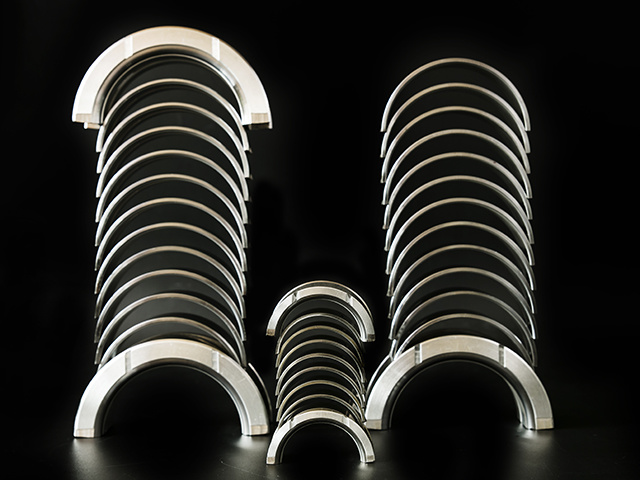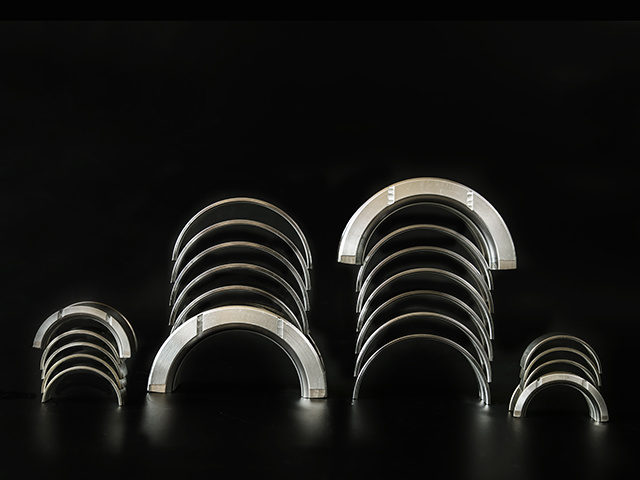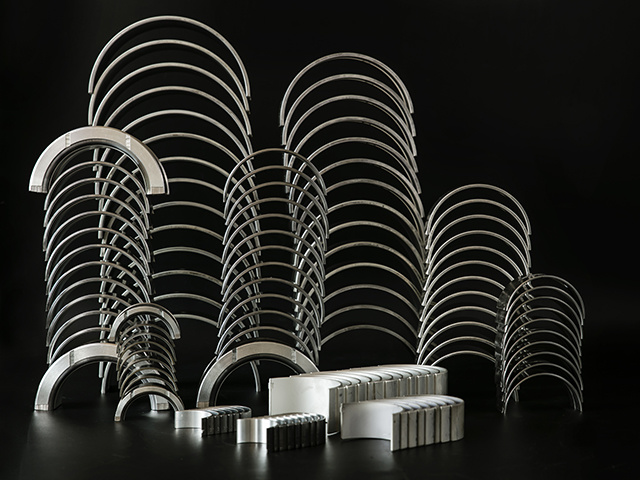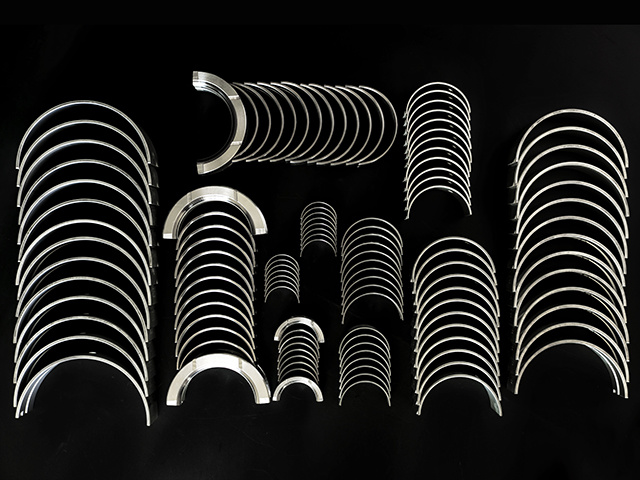 MERCEDES BENZ Engine Bearing
MERCEDES BENZ Engine parts: Main bearing, Rod bearing
---
MERCEDES BENZ Engine Bearing
---
| | | | | | | |
| --- | --- | --- | --- | --- | --- | --- |
| WX NUMBER | PART NAME | OEM | ENGINE MODEL | DIAMETER | PCS | MATERIAL |
| WX23001 | MAIN BEARING | H790/7 87738600 | M114.920/923 M130.920 | 67.019 | 14 | aluminun |
| WX23002 | MAIN BEARING | H859/7 87495600 | M114.920/923 M130.920 | 67.019 | 14 | aluminun |
| WX23003 | ROD BEARING | 71-2752/6 87740600 | M114.920/923 M130.920 | 51.619 | 12 | |
| WX23004 | ROD BEARING | 71-2974/6 87739600 | M114.920/923 M130.920 | 51.619 | 12 | |
| WX23005 | MAIN BEARING | H997/7 87416600 | | 62.519 | 14 | aluminun |
| WX23006 | ROD BEARING | 71-3605/6 87415600 | M103.940/941/980/983 | 51.619 | 12 | |
| WX23007 | ROD BEARING | 71-3817/6 | M104.980/981/941 | 51.619 | 12 | |
| WX23008 | MAIN BEARING | H796/5 87741600 | M115.923/926/938/939 | 74.519 | 10 | aluminun |
| WX23009 | MAIN BEARING | H843/5 87742600 | M115.923/926/938/939 | 74.519 | 10 | aluminun |
| WX23010 | ROD BEARING | 71-3227/4 87688600 | M115.923/926/938/939 | 55.619 | 8 | |
| WX23011 | ROD BEARING | 71-2773/4 87744600 | M115.923/926/938/939 | 55.619 | 8 | |
| WX23012 | MAIN BEARING | H977/5 87451600 | M102.910/918/919/920 | 62.519 | 10 | aluminun |
| WX23013 | MAIN BEARING | H997/5 87435600 | M102.910/918/919/920 | 62.519 | 10 | aluminun |
| WX23014 | ROD BEARING | 71-2995/4 87450600 | M102.910/918/919/920 | 51.619 | 8 | |
| WX23015 | ROD BEARING | 713605/4 87430600 | M102.910/918/919/920 | 51.619 | 8 | |
| WX23016 | MAIN BEARING | H881/7 87405600 | OM407/427/447 | 111.022 | 14 | aluminun |
| WX23017 | ROD BEARING | 71-3099/6 87406600 | OM407/427/447 | 95.022 | 12 | |
| WX23018 | MAIN BEARING | 23515665/3 | NORTH BENZ | 133.3 | 14 | aluminun |
| WX23019 | ROD BEARING | 23515581/CB-1792P | NORTH BENZ | 91.4 | 12 | |
| WX23020 | MAIN BEARING | H783/5 M5221LC | B18A B/C/D B20A B/C/E | 67.488 | 10 | aluminun |
| WX23021 | ROD BEARING | 71-2724/4 84405LC | B18A B/C/D B20A B/C/E | 57.835 | 8 | aluminun |
| WX23022 | MAIN BEARING | H918/7 VPM91436 | TD120/122 TMD120 | 113.065 | 14 | aluminun |
| WX23023 | ROD BEARING | 71-3284/6 VPR91435 | TD120/122 TMD120 | 96.85 | 12 | |
| WX23024 | ROD BEARING | 71-3613/6 VPR91902 | TD120/122 TMD120 | 96.85 | 12 | |
| WX23025 | MAIN BEARING | H842/7 VPM91293 | D100 TD100/101FD THD100 | 105.003 | 14 | aluminun |
| WX23026 | ROD BEARING | 71-1227/6 VPR266 | D100 TD100/101FD THD100 | 90.94 | 12 | |
| WX23027 | ROD BEARING | 71-3601/6 VPR91901 | D100 TD100/101FD THD100 | 90.94 | 12 | |
| WX23028 | MAIN BEARING | H969/7 VPM91862 | D/TD 60 A/B/C/TD61/TD63 | 81.076 | 14 | aluminun |
| WX23029 | ROD BEARING | 71-3446/6 VPR436 | D/TD 60 A/B/C/TD61/TD63 | 67.336 | 12 | |
| WX23030 | ROD BEARING | 71-3695/6 VPR92098 | D/TD 60 A/B/C/TD61/TD63 | 67.336 | 12 | |
Provide OEM quality and reasonable price.
Exported: Europe, Middle East, Southeast Asia, South America, Africa.
Offer the customized service for new items based on your requiring
Aftermarket replacement suitable for engine brand.
Approved ISO9001 manufacturer in China. professional performance auto parts supplier.
Mercedez Benz Engine
Main bearing set
connecting rod bearing
Thrust washer
truck part engine
crankshaft bearing
---
Allrights:Shijiazhuang Wuxing Engine Parts Co., LTD.
online
QQconsult