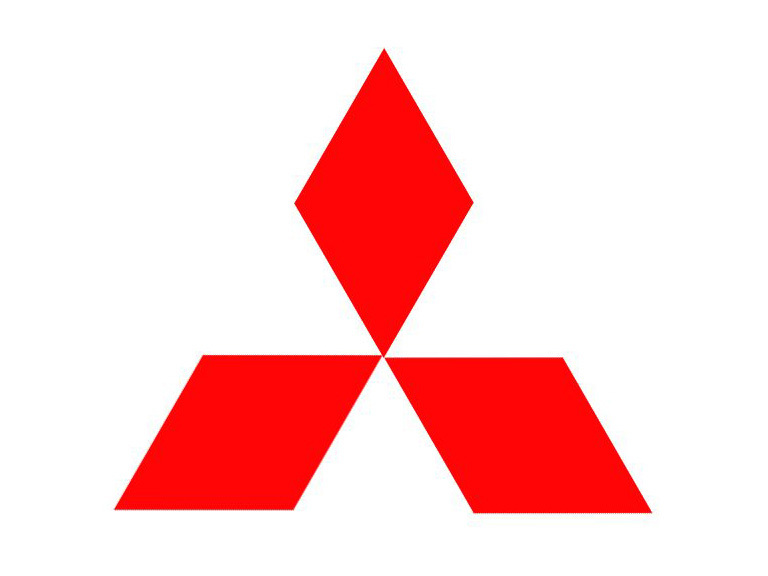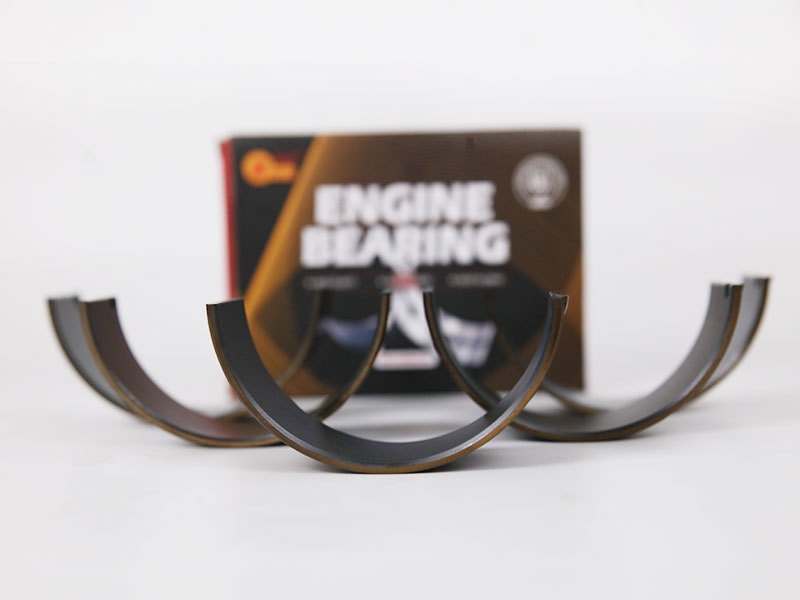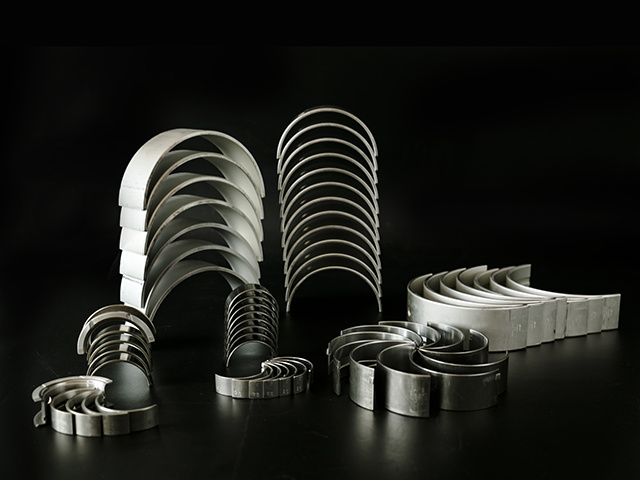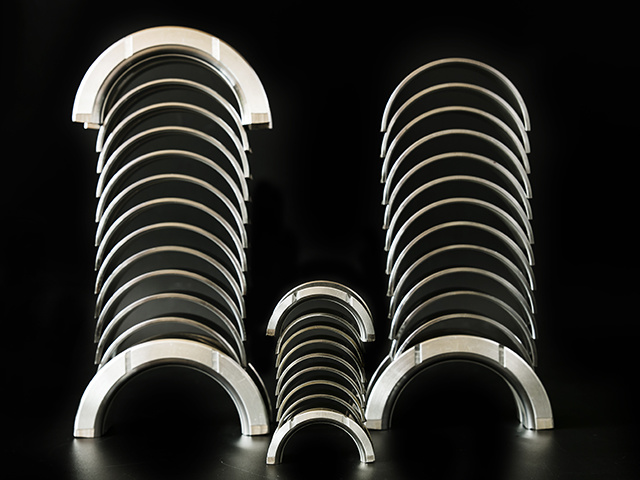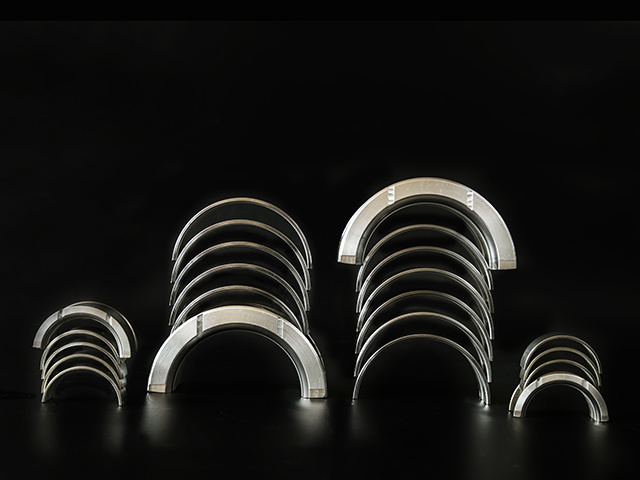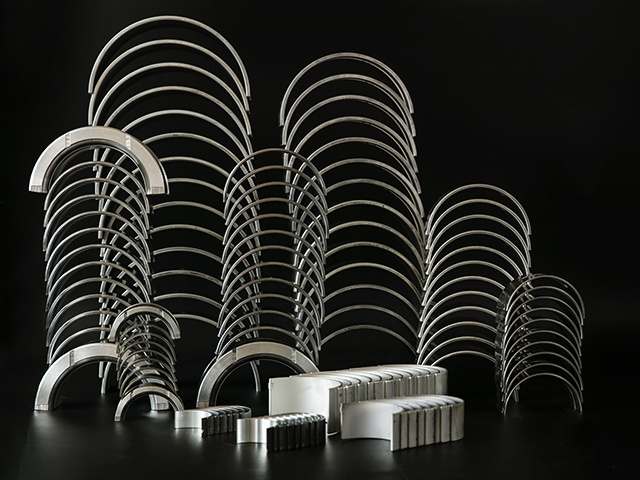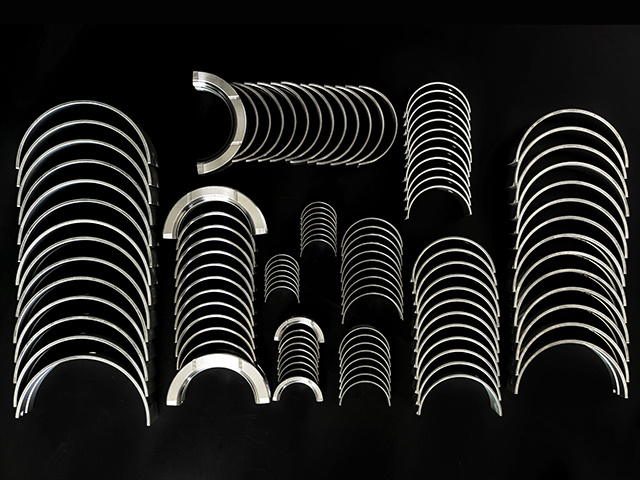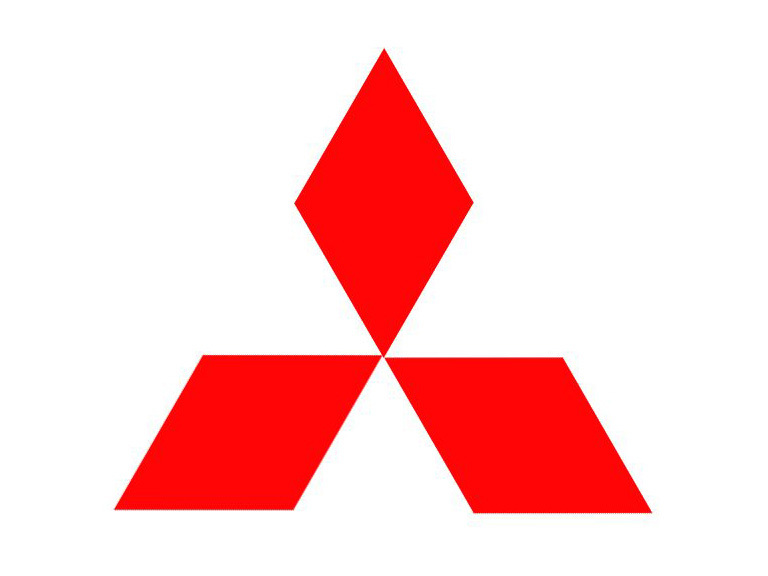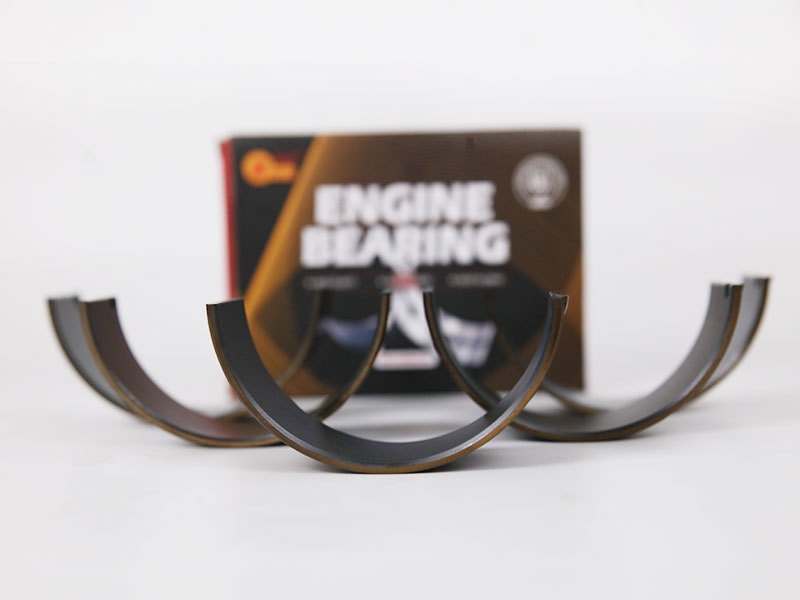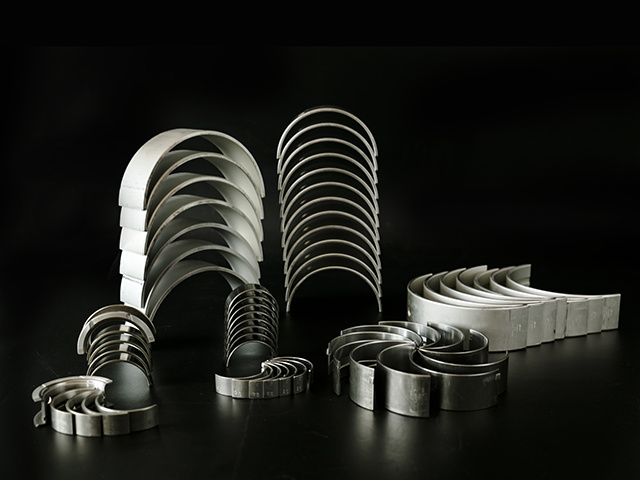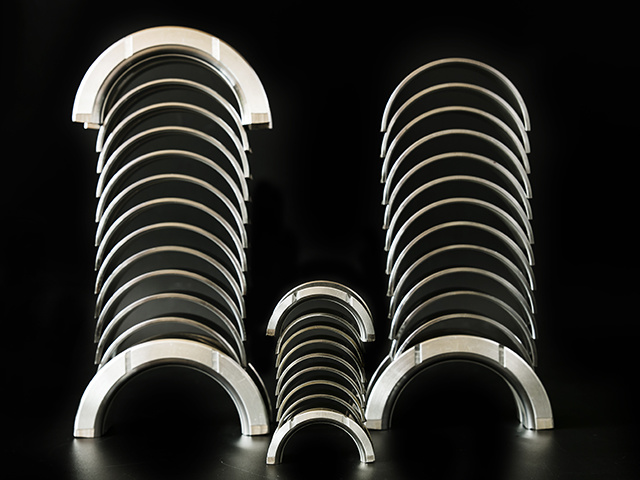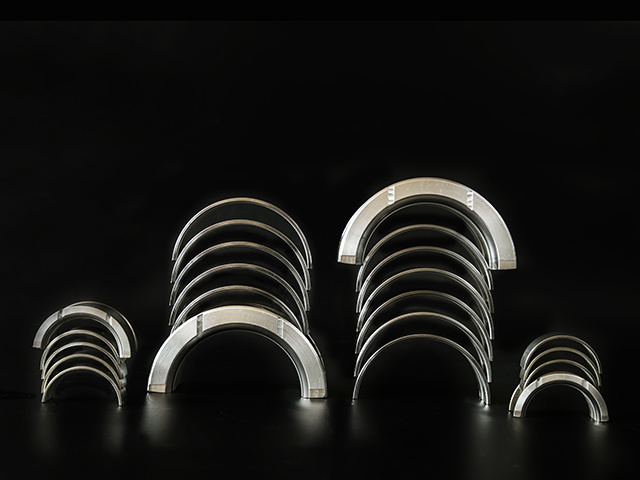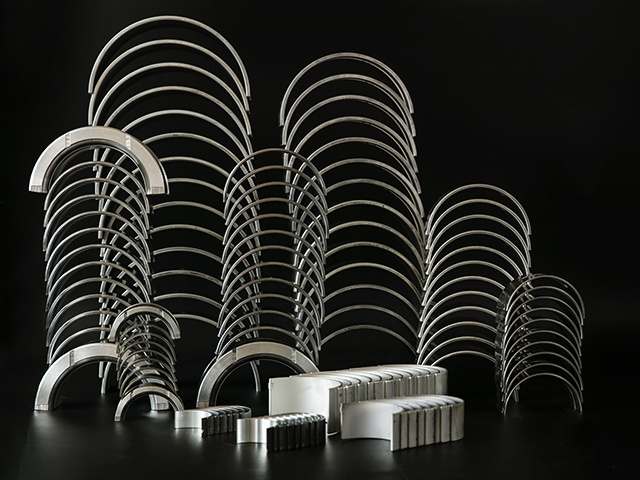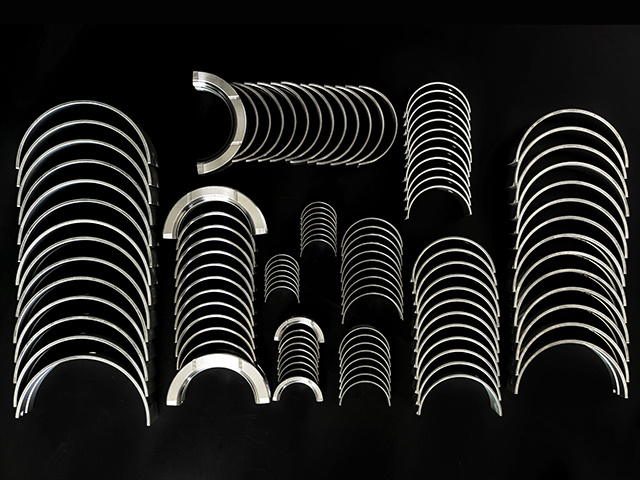 MITSUBISH Engine Bearing
MITSUBISHI Engine Bearings, Main bearings, Rod Bearings
---
---
| | | | | | | |
| --- | --- | --- | --- | --- | --- | --- |
| WX NUMBER | PART NAME | OEM | ENGINE MODEL | DIAMETER | PCS | MATERIAL |
| WX10001 | MAIN BEARING | MAIN BEARING | 4G63/4G64 | 61.02 | 10 | aluminum |
| WX10002 | ROD BEAREING | ROD BEAREING | 4G63/4G64 | 48.02 | 8 | aluminum |
| WX10003 | MAIN BEARING | MAIN BEARING | 6G72 | 64 | 8 | aluminum |
| WX10004 | ROD BEAREING | ROD BEAREING | 6G72 | 53 | 12 | aluminum |
| WX10005 | MAIN BEARING | MAIN BEARING | V72/43 | 64 | 8 | aluminum |
| WX10006 | ROD BEAREING | ROD BEAREING | V72/43 | 53 | 12 | aluminum |
| WX10007 | MAIN BEARING | MAIN BEARING | 471 | 52 | 10 | aluminum |
| WX10008 | ROD BEAREING | ROD BEAREING | 471 | 45 | 8 | aluminum |
| WX10009 | MAIN BEARING | MM438-664 | K4N | 61 | 10 | |
| WX10010 | ROD BEAREING | MM438-671 | K4N | 51 | 8 | |
| WX10011 | MAIN BEARING | M185A | 4JB1/FOTON BJ493 | 74 | 10 | copper |
| WX10012 | ROD BEAREING | ROD BEAREING | 4JB1/FOTON BJ493 | 56 | 8 | copper |
| WX10013 | MAIN BEARING | MAIN BEARING | 4ZA1/4ZB1/4ZC1/4ZE1 | 60 | 10 | |
| WX10014 | ROD BEAREING | ROD BEAREING | 4ZA1/4ZB1/4ZC1/4ZE1 | 52 | 8 | |
| WX10015 | MAIN BEARING | MAIN BEARING | 4FA1/4FB1/4FC1/4FD1 | 60 | 10 | |
| WX10016 | ROD BEAREING | ROD BEAREING | 4FA1/4FB1/4FC1/4FD1 | 52 | 8 | |
| WX10017 | MAIN BEARING | 8-97372076-1/M801H | 4HK1/4HE1/4HF1/4HG1 | 87.4 | 10 | |
| WX10018 | ROD BEAREING | 8-97616358-0/R814H | 4HK1 | 78 | 8 | |
| WX10019 | ROD BEAREING | | 4HF1/4HG1 | 70 | 8 | |
| WX10020 | MAIN BEARING | 8-97372076-1/M801H | 6HK1 | 87.4 | 14 | |
| WX10021 | ROD BEAREING | 8-97616358-0/R814H | 6HK1 | 78 | 12 | |
| WX10022 | MAIN BEARING | 8-97141210-0 | 4LE1 | | 10 | |
| WX10023 | ROD BEAREING | 8-94156084-0 | 4LE1 | | 8 | |
| WX10024 | MAIN BEARING | MAIN BEARING | 4LB1 | | | |
| WX10025 | ROD BEAREING | ROD BEAREING | 4LB1 | | | |
| WX10026 | MAIN BEARING | M4029K/MS-1612GP | 6BB1/6BD1/6BF1/6BG1 | 85.02 | 14 | |
| WX10027 | ROD BEAREING | R4036K/SH-1129B | 6BB1/6BD1/6BF1/6BG1 | 68.02 | 12 | |
Auto spare parts engine bearing is manufacturing and finishing by Automatic cutting molding machine, automatic positioning lip milling machine, automatic broaching machine, automatic punching reaming machine, automatic oil groove machine.....
Welcome new and old customers send sample and blueprint to my factory, and we can produce for you.
main bearings standard
conrod bearings standard
machinery engine parts
main bearings
conrod bearings
---
Allrights:Shijiazhuang Wuxing Engine Parts Co., LTD.
online
QQconsult