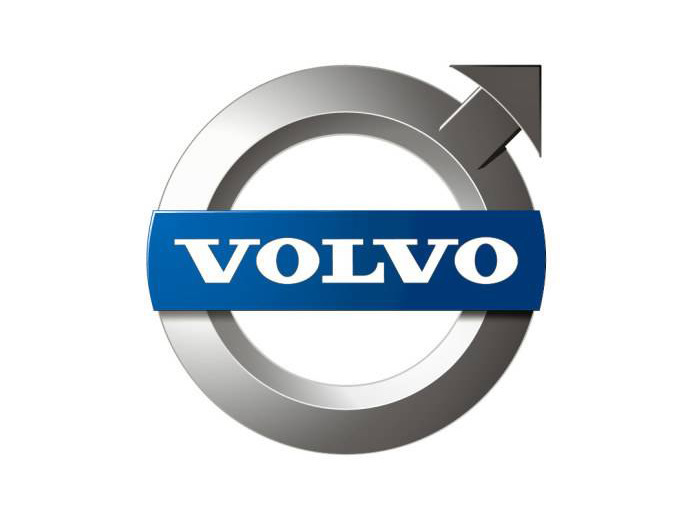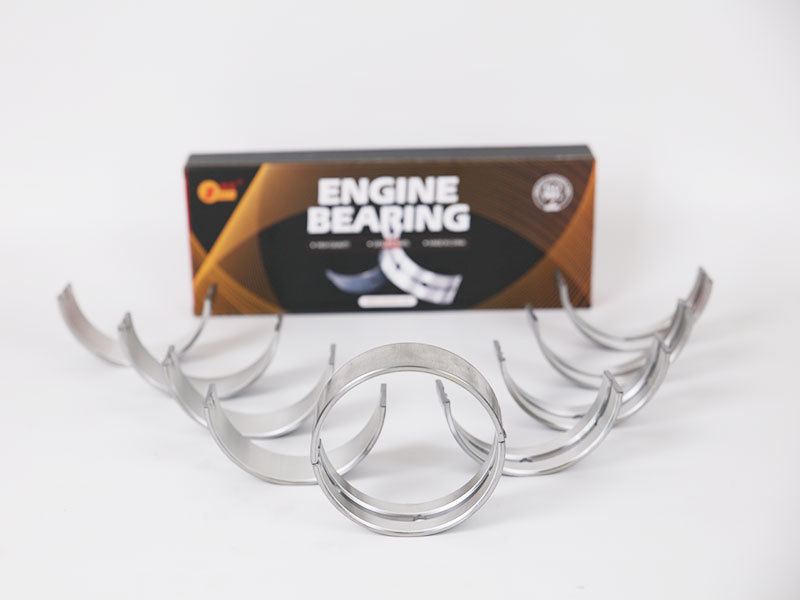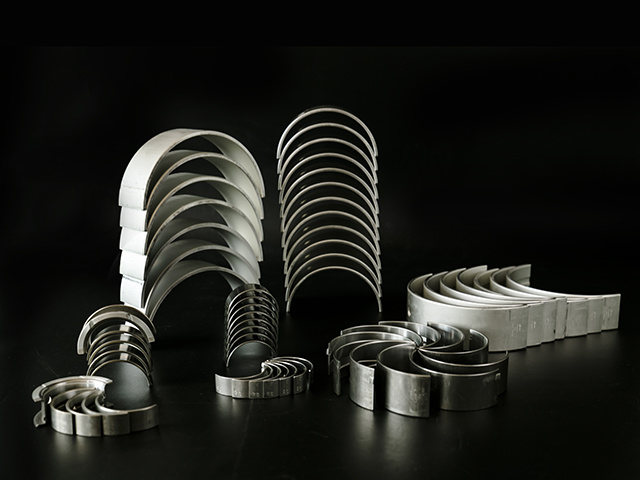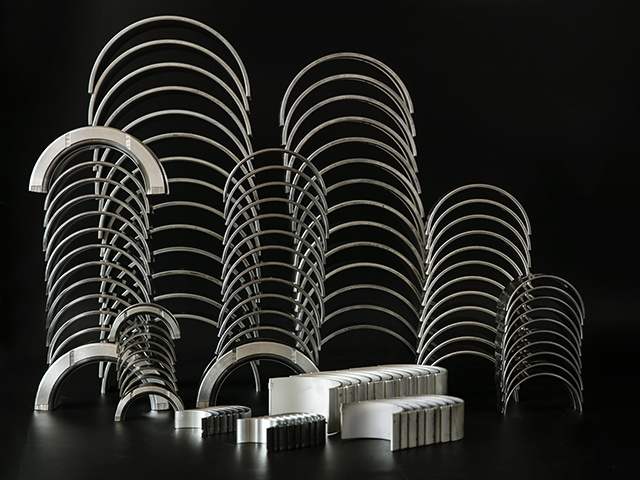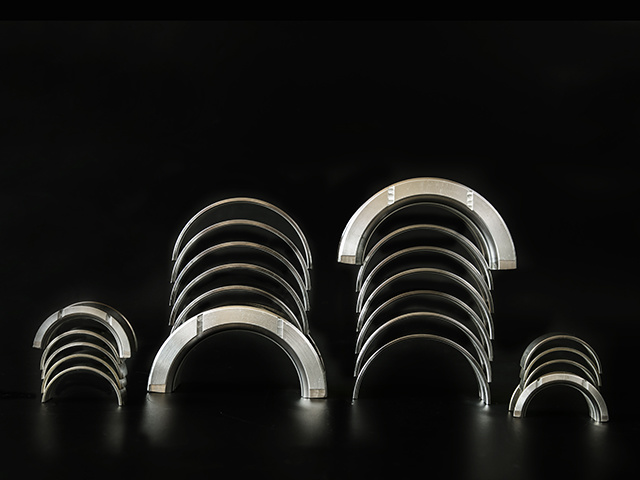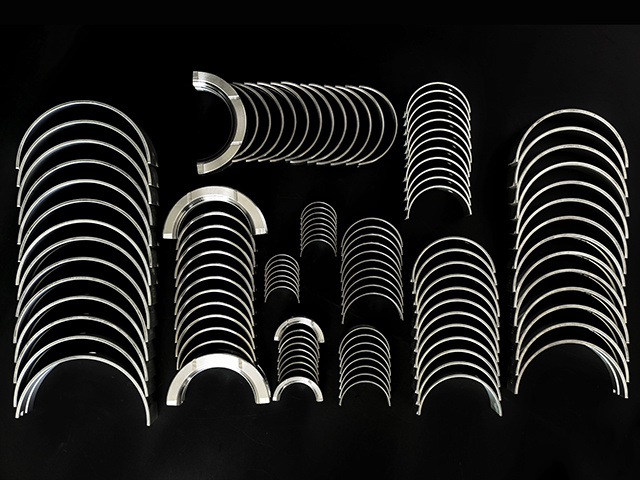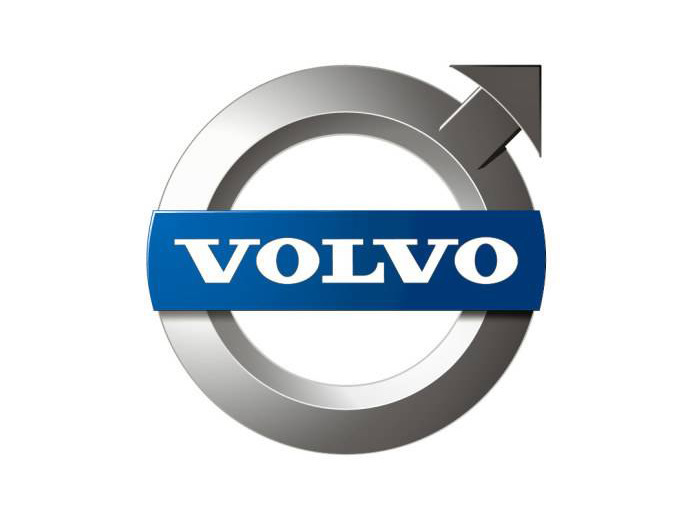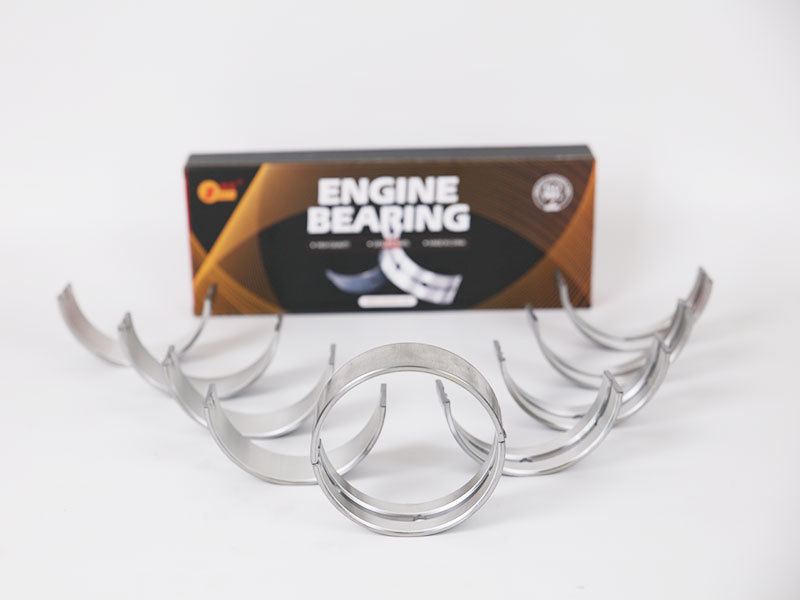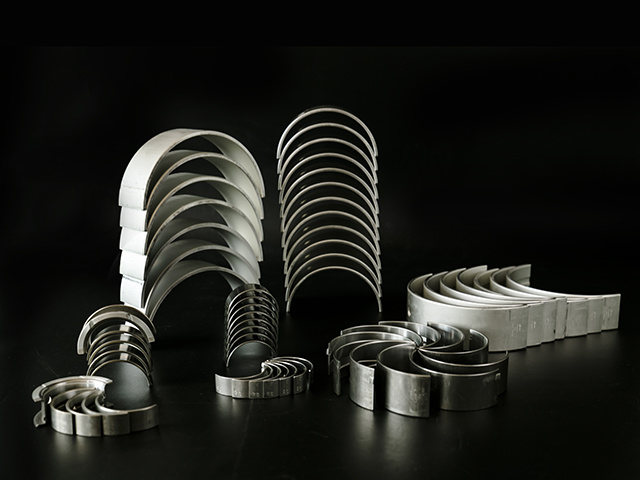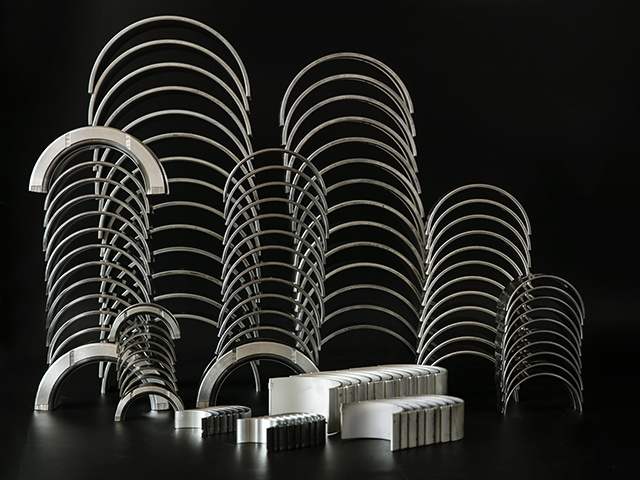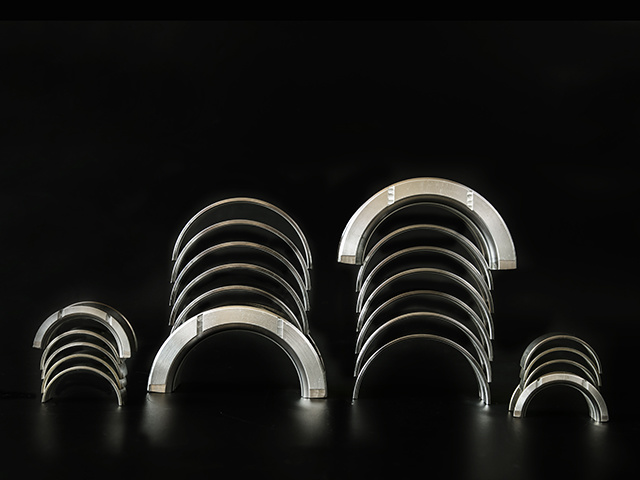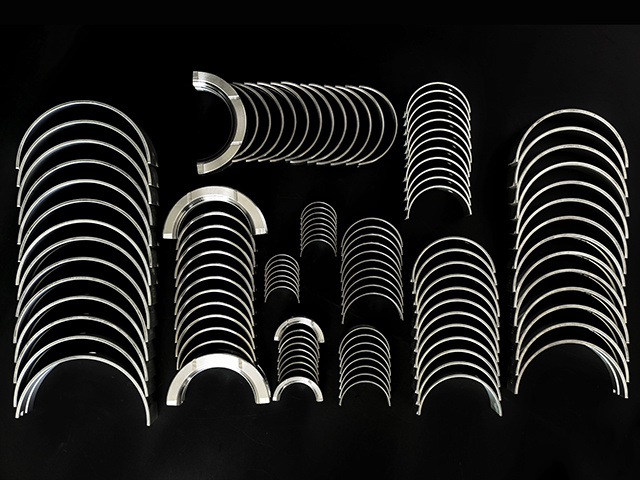 VOLVO Engine Bearing
VOLVO Engine bearings including: Main bearing, Rod Bearing
---
---
| | | | | | | |
| --- | --- | --- | --- | --- | --- | --- |
| WX NUMBER | PART NAME | OEM | ENGINE MODEL | DIAMETER | PCS | MATERIAL |
| WX23001 | MAIN BEARING | H790/7 87738600 | M114.920/923 M130.920 | 67.019 | 14 | aluminun |
| WX23002 | MAIN BEARING | H859/7 87495600 | M114.920/923 M130.920 | 67.019 | 14 | aluminun |
| WX23003 | ROD BEARING | 71-2752/6 87740600 | M114.920/923 M130.920 | 51.619 | 12 | |
| WX23004 | ROD BEARING | 71-2974/6 87739600 | M114.920/923 M130.920 | 51.619 | 12 | |
| WX23005 | MAIN BEARING | H997/7 87416600 | | 62.519 | 14 | aluminun |
| WX23006 | ROD BEARING | 71-3605/6 87415600 | M103.940/941/980/983 | 51.619 | 12 | |
| WX23007 | ROD BEARING | 71-3817/6 | M104.980/981/941 | 51.619 | 12 | |
| WX23008 | MAIN BEARING | H796/5 87741600 | M115.923/926/938/939 | 74.519 | 10 | aluminun |
| WX23009 | MAIN BEARING | H843/5 87742600 | M115.923/926/938/939 | 74.519 | 10 | aluminun |
| WX23010 | ROD BEARING | 71-3227/4 87688600 | M115.923/926/938/939 | 55.619 | 8 | |
| WX23011 | ROD BEARING | 71-2773/4 87744600 | M115.923/926/938/939 | 55.619 | 8 | |
| WX23012 | MAIN BEARING | H977/5 87451600 | M102.910/918/919/920 | 62.519 | 10 | aluminun |
| WX23013 | MAIN BEARING | H997/5 87435600 | M102.910/918/919/920 | 62.519 | 10 | aluminun |
| WX23014 | ROD BEARING | 71-2995/4 87450600 | M102.910/918/919/920 | 51.619 | 8 | |
| WX23015 | ROD BEARING | 713605/4 87430600 | M102.910/918/919/920 | 51.619 | 8 | |
| WX23016 | MAIN BEARING | H881/7 87405600 | OM407/427/447 | 111.022 | 14 | aluminun |
| WX23017 | ROD BEARING | 71-3099/6 87406600 | OM407/427/447 | 95.022 | 12 | |
| WX23018 | MAIN BEARING | 23515665/3 | NORTH BENZ | 133.3 | 14 | aluminun |
| WX23019 | ROD BEARING | 23515581/CB-1792P | NORTH BENZ | 91.4 | 12 | |
| WX23020 | MAIN BEARING | H783/5 M5221LC | B18A B/C/D B20A B/C/E | 67.488 | 10 | aluminun |
| WX23021 | ROD BEARING | 71-2724/4 84405LC | B18A B/C/D B20A B/C/E | 57.835 | 8 | aluminun |
| WX23022 | MAIN BEARING | H918/7 VPM91436 | TD120/122 TMD120 | 113.065 | 14 | aluminun |
| WX23023 | ROD BEARING | 71-3284/6 VPR91435 | TD120/122 TMD120 | 96.85 | 12 | |
| WX23024 | ROD BEARING | 71-3613/6 VPR91902 | TD120/122 TMD120 | 96.85 | 12 | |
| WX23025 | MAIN BEARING | H842/7 VPM91293 | D100 TD100/101FD THD100 | 105.003 | 14 | aluminun |
| WX23026 | ROD BEARING | 71-1227/6 VPR266 | D100 TD100/101FD THD100 | 90.94 | 12 | |
| WX23027 | ROD BEARING | 71-3601/6 VPR91901 | D100 TD100/101FD THD100 | 90.94 | 12 | |
| WX23028 | MAIN BEARING | H969/7 VPM91862 | D/TD 60 A/B/C/TD61/TD63 | 81.076 | 14 | aluminun |
| WX23029 | ROD BEARING | 71-3446/6 VPR436 | D/TD 60 A/B/C/TD61/TD63 | 67.336 | 12 | |
| WX23030 | ROD BEARING | 71-3695/6 VPR92098 | D/TD 60 A/B/C/TD61/TD63 | 67.336 | 12 | |
Competitive price purchase from our company, no middleman.
Quick response for you, email or online talk, reply tiemly.
Top grade supplier in engine field in China.
High reputation in our customers, factory visit welcomed.
Welcome new and old customers send samples and drawings to our factory, and we can produce for you.
VOLVO engine
VOLVO engine bearing
VOLVO parts
---
Allrights:Shijiazhuang Wuxing Engine Parts Co., LTD.
online
QQconsult